Original article on The Glendale Star
David Shane is focused on his music and after working with one of the top music producers in the business; his music is garnering talk in the industry.
Shane, who has lived in Glendale his entire life, went to Desert Harbor Elementary School and graduated from Centennial High School in 2011.
"At about 5 years old, I realized I wanted to get into music," Shane said during a recent interview. "I was fortunate to be surrounded by a very musical family; both my grandmothers sang, my mom played flute and my dad was a song writer."
Shane has recorded a couple self-produced albums, but after taking a year to write the music for his next album, he decided he needed to find a professional producer to help improve his sound.
"I was writing these songs and melodies were coming to me," Shane said. "I had recorded all the instruments and melodies, when I hit the second or third song, realized I needed a professional to assist me."
He researched the internet and listened to numerous producers and companies before contacting Hagay Mizrahi from Gemini Musiq Conpany in California.
"I just sent him an email, asking if he would be interested in working with me and he asked me to send some samples," Shane said. "So, I did, and was surprised at his response back to me."
Mizrahi, who has worked with artists such as Justin Bieber, Mario, PooBear, Christina Milian, Lil Jon and Snoop Dogg, contacted Shane about recording with him. He said he was impressed with his sound and thought he could help improve his production.
"Heading out to California to work with him, it was like night and day," Shane said. "The experience with Mizrahi was amazing, because he is so good at what he does and he made such a difference with me."
While he had recorded all the instruments and lyrics for the album, when he got to California, Mizrahi had him re-record the songs and helped show Shane how to improve his sound.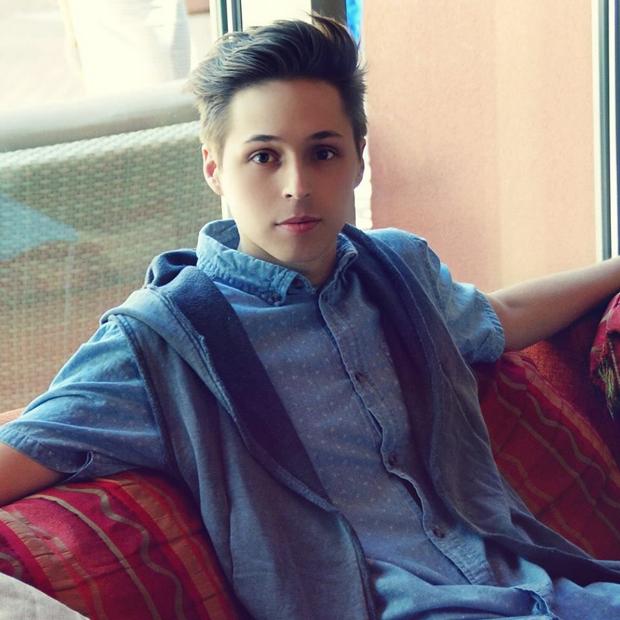 "He really helped me get a more soulful, pop sound to these very emotional songs," Shane said. "This record is very personal and that is what I hope listeners hear when they listen to it."
He said the songs were written after the break-up of a relationship and pressures of marriage, which forced him to re-evaluate his goals in life.
"My ex wanted to get married and I just wasn't ready for it and then she just changed her mind and it was over after almost five years," Shane said. "I was crushed and it comes out in the songs."
He said radio stations in the United Kingdom have already picked up the song, "Death of Me," and he has gotten inquiries about possible television appearances there.
"That song is very emotional and deep as it explains a time where I lost hope in life due to failed relationships," Shane said. "It's about coming to realization that you lost the one you loved and not wanting to accept it and I just hope people connect with the lyrics and it shows that there is hope."
Mizrahi told Shane the song can be the one that gets him discovered and builds his career.
"He told me that is his favorite song and he believes once it is officially released, he thinks it will help me get discovered," Shane said. "To have someone who has worked with such huge musicians say he thinks this is one of the better songs he has heard, that really is an amazing feeling."
Shane has already had some hints at success with original music on mainstream television shows (including "HeartLand" "Home And Away"), movies, college radio stations and other media platforms throughout the world. He has written songs for such well-known publishing companies as Universal Music Group/FirstCom CrucialMusic and JC3 Publishing.
Shane released his first album at the young age of 13. "City Boy," the first single from the self-produced album, was picked up by radio stations throughout Australia, and the self-produced music video for the song was aired on Australian TV. Domestically, the hit single and video received substantial air play and recognition in San Francisco.
Shane, who sings and plays all the instruments on his latest release ("Broken Alive," available Feb. 14) is looking forward to the release and next step of his career.
"I am just trying to get my music out there and my goal is to be on the Grammy stage next year. I am just going to work hard and try my best to get people to hear my music and hope they like it a lot and it makes a difference. If I can reach one person and make a difference in their lives with my music, I will be happy."